Patience is key if you want to harvest Brussels sprouts, because it takes about 165 days from sowing in the spring until the sprouts can be picked in autumn and winter.
However, it is definitely worth the effort, because Brussels sprouts will provide you with vitamins and minerals during the cold season.
Depending on the variety and sowing time, Brussels sprouts are ready for picking from September to early spring. Late varieties are recommended for areas with milder winters.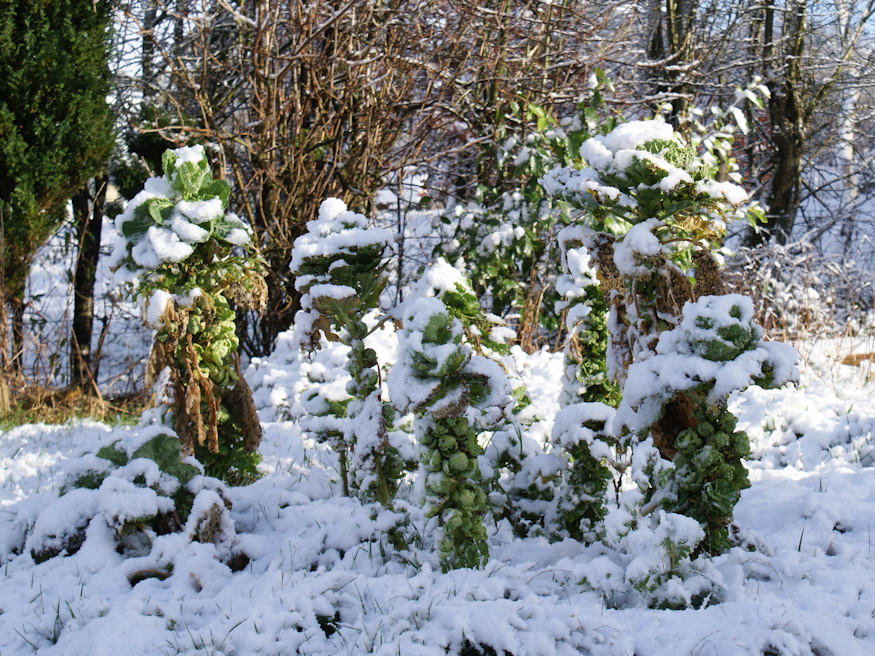 For autumn harvest, early varieties of Brussels sprouts can be grown in cold frames from March, and then transplanted into the vegetable garden in mid-May at the latest, when the plants already have 4-5 leaves.
If you want to harvest your sprouts middle or late in the season,  plant Brussels sprouts in the vegetable garden in April: they can occupy the space freed up after harvesting radishes, lettuce and spinach, as these vegetables are usually harvested by the beginning of June at the latest. As long as your Brussels sprouts don't grow too big, you can also plant leaf lettuce in the gaps. By mid-summer, Brussels sprouts develop their strong, cabbage-like leaves, and the first sprouts appear in the leaf axils.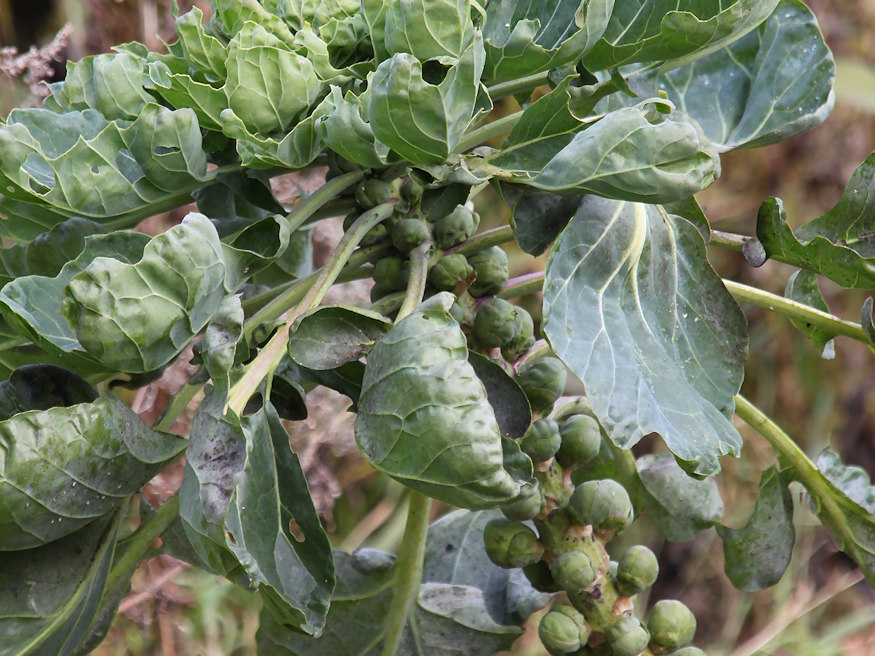 You can keep picking Brussels sprouts for a longer period of time, as they mature unevenly. Always start harvesting from the bottom up on the stalks, after the sprouts have reached a diameter of 2-4 cm. In spring, the plant produces yellow flowers typical of cabbages, which marks the end of the harvest season. Older varieties grow a small cabbage-like head on top of the main shoot, which can also be used in the kitchen.