Provide winter protection for animals in your garden.
When you cut back bushes and hedges in your garden in the fall, do not throw away or chop up the branches and twigs, because you can use them. Before you get rid of the weak or densely growing shoots, think of garden birds and hedgehogs that you can help!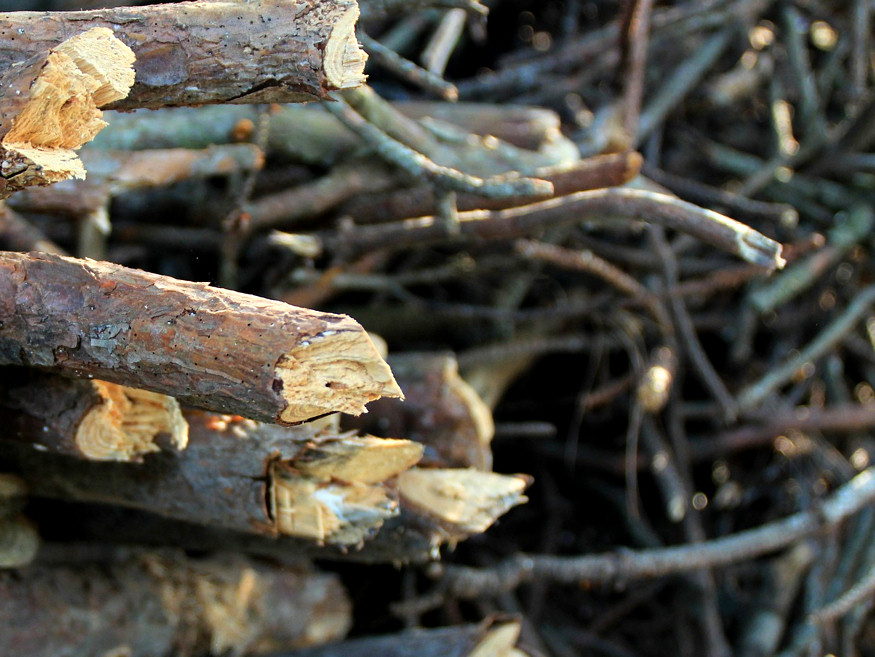 In a sheltered place in your garden, build a pile of wood from the branches and twigs. By doing so, you are doing the animals in your garden a favor: hedgehogs are happy to have a place to hide and sleep, but they are not the only ones. Many species of birds, such as robins, like to raise their offspring under such dead wood.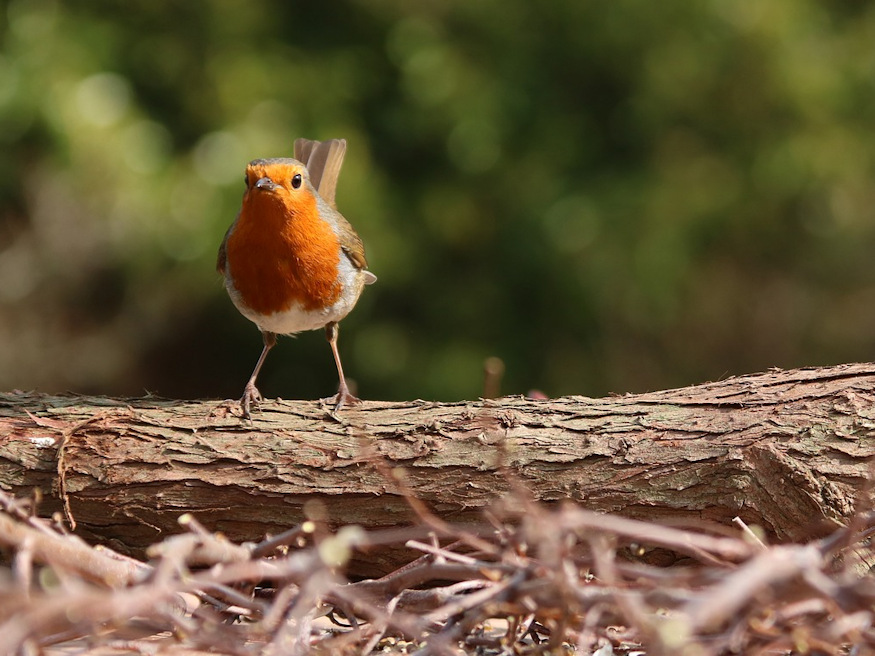 Other birds also like to hide in the branches in case of danger. When the wood begins to decompose over time, the pile collapses and you have to replace it with new branches and twigs. These twigs do not necessarily have to come from your garden, you can even use the branches of your Christmas tree, for example.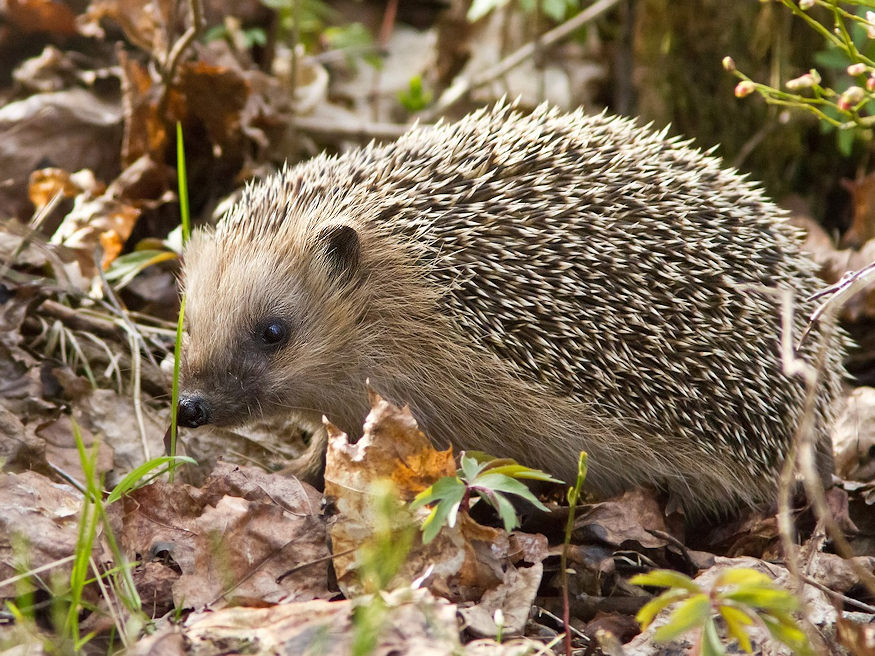 You can also use leaf litter in several ways, it can not only go to the compost. Do not use a leaf blower to collect it, because it consumes energy unnecessarily, and you can also destroy the small animals hiding in the debris. Better use a leaf broom and rake up the leaf litter!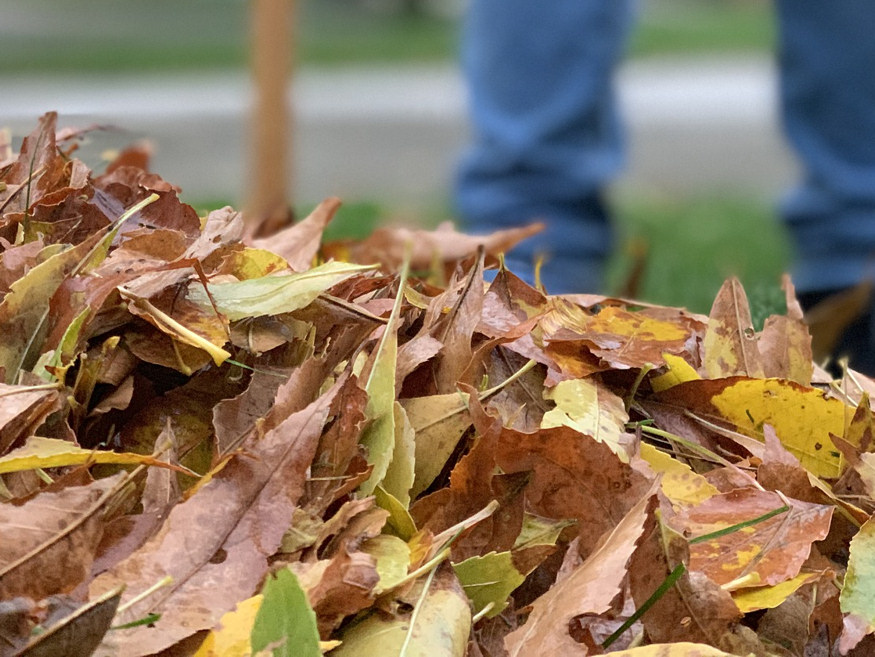 You can spread the leaves under bushes, creating a sheltered place for ladybugs, spiders and other insects to hibernate. Among others, these insects are an excellent food source for robins and wrens during the winter. Hedgehogs also find an ideal wintering place under the leaves. It is also a good idea to cover the empty beds with leaves, as this provides protection for soil microorganisms and supplies the medium with nutrients.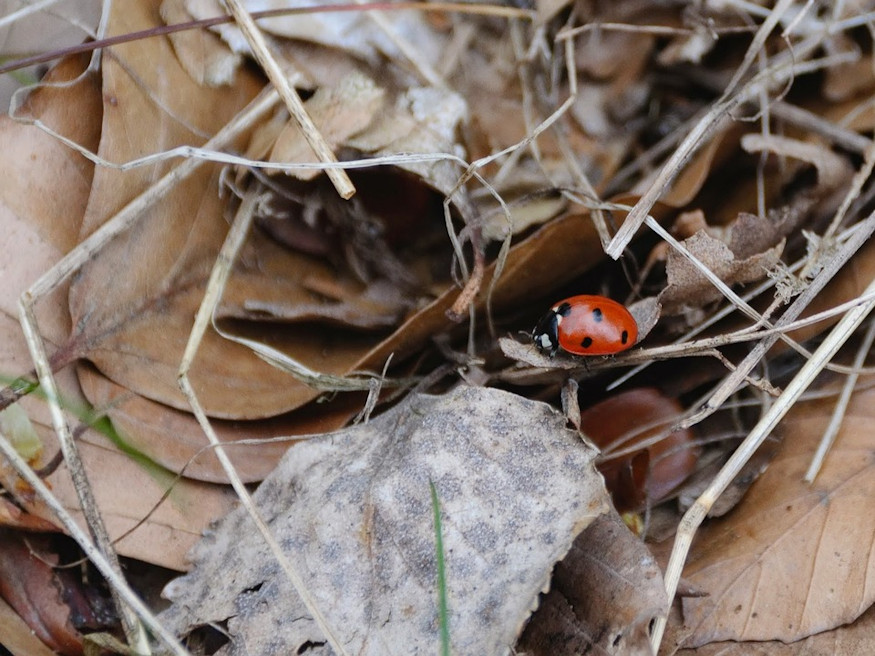 Stems and spikes also provide good winter shelter for insects. Some wild bee species lay their eggs on woody shrubs or in stems. Young bees often do not hatch until the following spring. Seeds also help birds survive harsh winters. For this reason, it is better to wait until spring to prune back dried flower stems, ornamental grasses and bushes.
In order for the birds in your garden to find as much natural food as possible in winter, it is better to wait until spring to prune bushes. Rosehips, spindle, privet, hawthorn and Cornelian cherry are not only decorative and showy in the barren garden, but they also help birds to survive.