With spectacular autumn color.
Smoketree (Cotinus coggygria) can be one of the most exciting spots of color in the garden. Already in summer, the bush looks like a cloud of cotton wool: in June, its flowers open in lush, upright, pyramidal inflorescences at the end of the stems. The yellow flowers are mostly barren. The feathery-fluffy hairs that develop on the stems of the many barren flowers can be purple-red, pink or yellowish-green in color and remain on the bush long after flowering, even until the end of August. From the fertile flowers, egg-shaped drupes, initially red and brown when ripe, develop.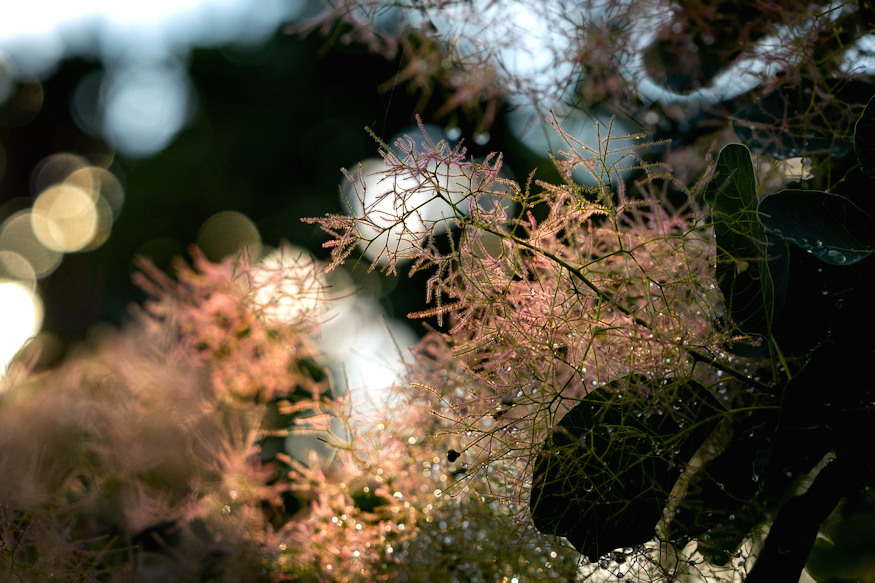 In autumn, the shrub exhibits another decorative value: its foliage turns bright red, orange and scarlet. In addition to green, there are varieties with red foliage, e.g. 'Royal Purple' with blackish-red leaves that turn fiery red in autumn. The leaves of 'Golden Spirit' are golden yellow. 'Young Lady' remains compact and does not grow taller than 1.5 meters.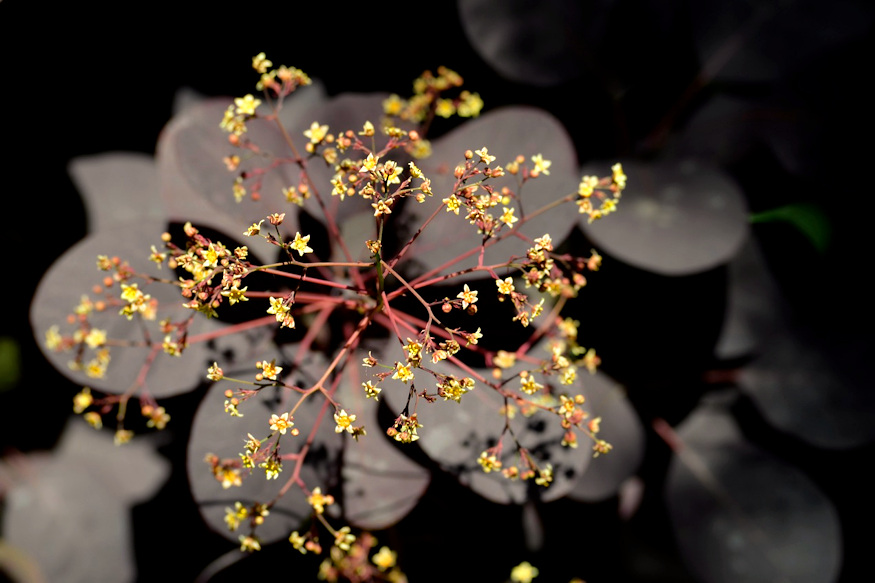 The original habitat of the smoketree is the eastern Mediterranean, the Balkan Peninsula and Asia.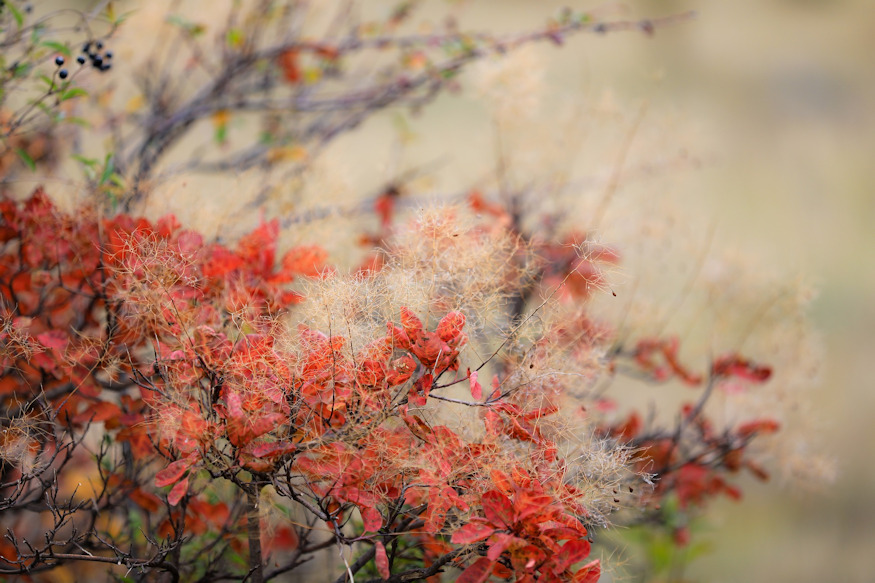 In the garden, it is very decorative as a solitary plant, but also as a backdrop to purple coneflower, asters, garden cosmos and ornamental grasses, among others. The shrub usually grows to a height of 2-3 meters, but sometimes it can reach up to 5 meters.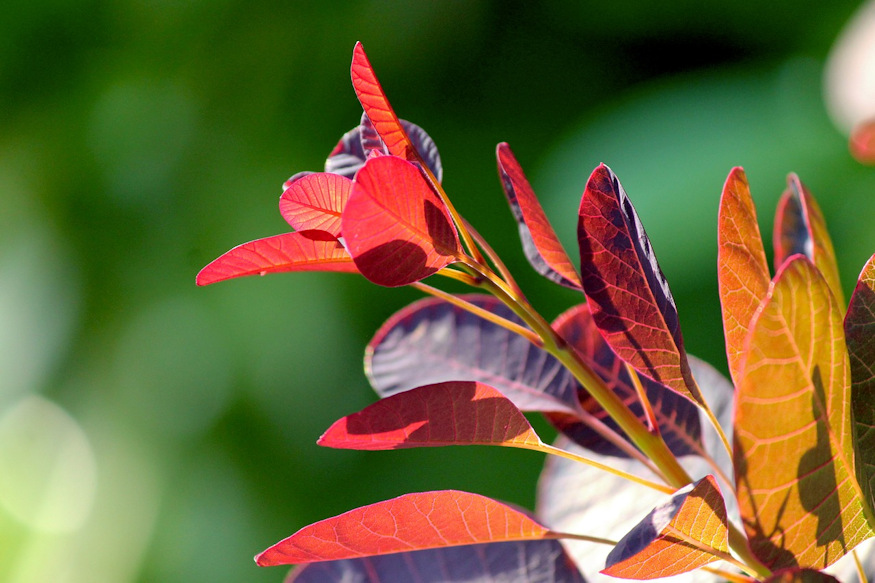 It grows best in a sunny, warm place. It also tolerates partial shade, but the sunnier the area, the more beautiful its colors will be. It tolerates heat and drought well. In heavy, compact soil with stagnant water, its roots do not respond well to Verticillium infection and the plant may begin to wither.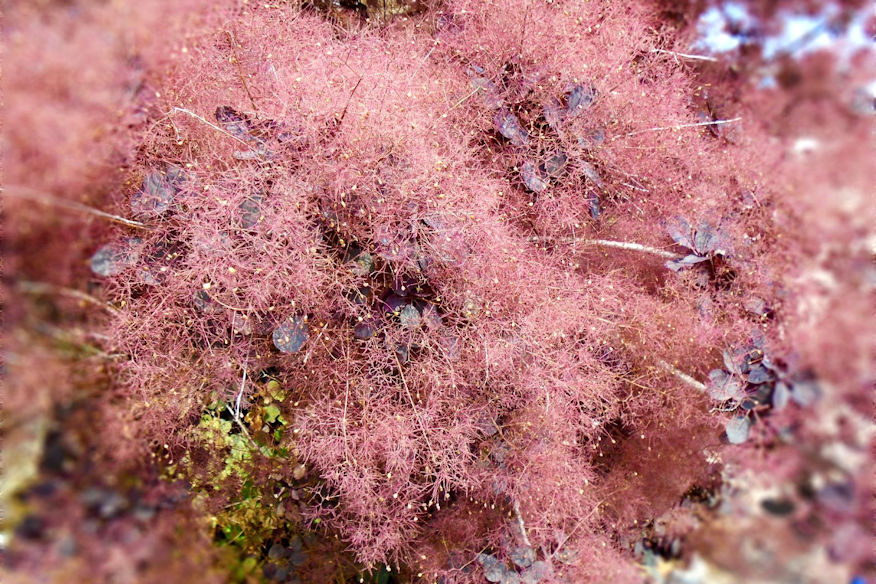 You don't need to add compost or fertilizer to the plant, because smoketree thrives even with a low supply of nutrients. As a rule, pruning is not necessary, even though the plant tolerates cutting back well. At the same time, even without pruning, it blooms profusely and grows a beautiful canopy. In the case of radical rejuvenating pruning, there will be no flowering the following year.
Smoketree is known as a tanning and dyeing plant, and also as a medicinal plant; it is mostly used externally as a mouthwash for gingivitis and sore throat.