In our article, you will find a basic recipe for mulled wine, as well as many interesting ingredients, from which you can choose to prepare the version according to your own taste. We will also mention what wine not to choose when making mulled wine.
As the weather turns cold, you start craving something soul-warming and delicious to drink. Every family has its own mulled wine recipe, which is passed down from generation to generation. In the meantime, of course, some of the ingredients change more or less.
If you don't have such a recipe yet, we'll show you the simplest one below. Of course, you can further modify this recipe according to your own individual taste.
Ingredients
1 bottle (7.5 dl) of dry red wine
5 tablespoons of granulated sugar
juice of 1 lemon
6 cloves
Mix the ingredients in a deep saucepan and heat slowly until the sugar dissolves. Make sure it doesn't boil! That's it, you can pour yourself a glass of the warm, spice-scented drink.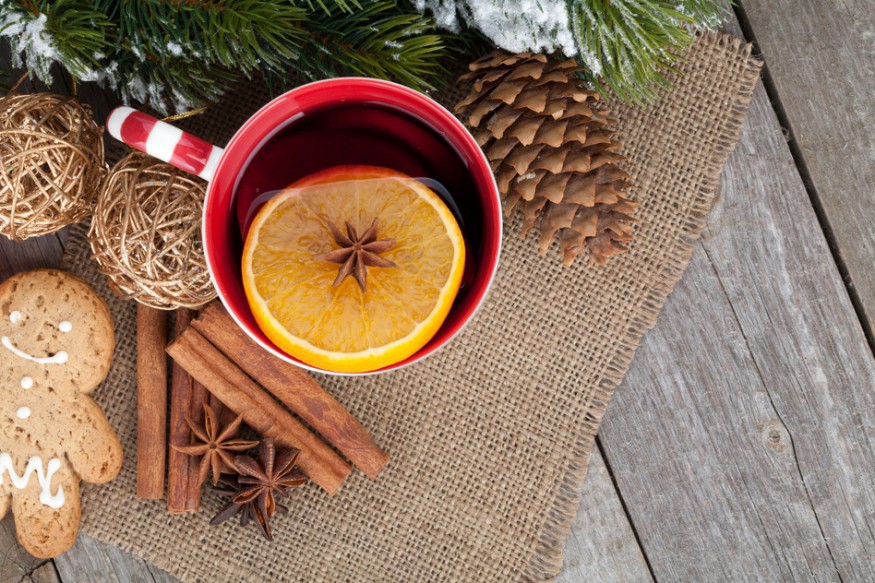 Variations to the basic mulled wine recipe
Sweetness
Instead of sugar, you can use a heat-resistant sweetener or honey. If you don't like mulled wine so sweet, you can add 2 dl of apple juice; in this case only add 3 tablespoons of sugar to the above amount of wine.
Spices
This is where you can be most creative. The spices you can choose from include cinnamon stick, star anise, allspice, cloves and nutmeg. Advanced mulled wine makers can also use store-bought spice mixes, but it's much more exciting if you can experiment yourself. You can use a longer cinnamon stick 2 in 1: on the one hand, it adds flavor, and on the other hand, you can stir your drink with it.
Fruits
Only use citrus fruits (lemon, orange or clementine) cut into rings if you know for sure that the peel is untreated, i.e. preservative-free. In this case, add them to the mulled wine when it is almost ready. Be sure to add enough citrus rings to fit at least one ring in each glass you fill with mulled wine.
Dried fruits
Dried fruits also go well with mulled wine: it's a nice surprise when you find a few wine-soaked prunes or raisins at the bottom of your glass or mug. If you prefer a fruit punch recipe, you can add pitted sour cherries and sour cherry juice to the wine.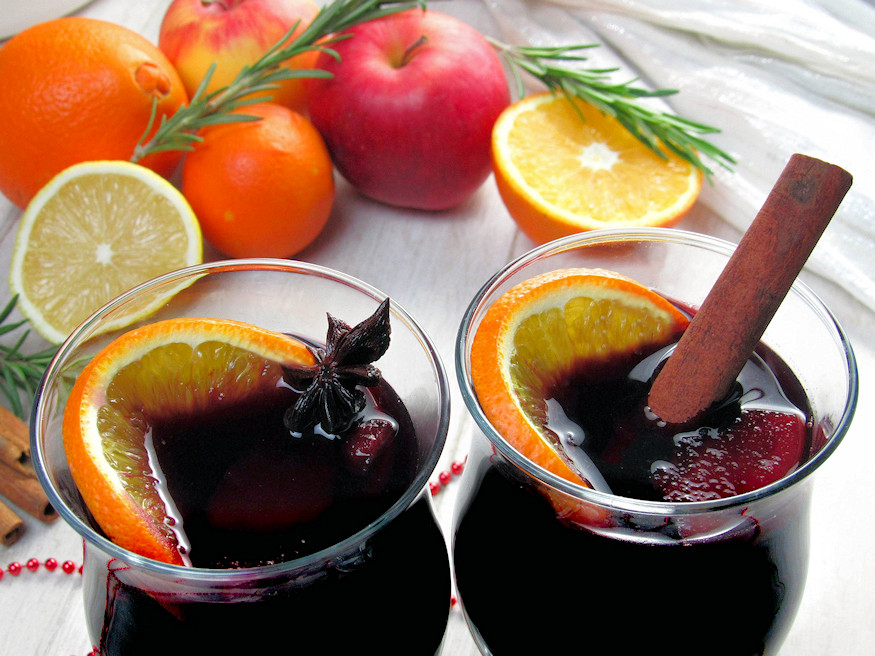 Sweet wine
You can also make delicious mulled wine from sweet, semi-sweet and semi-dry wines, but in this case, of course, make sure to reduce the amount of added sugar. All of them are suitable for making mulled wine. If, for example, you don't like sweet wine, but you get a bottle of it as a gift, you can use it perfectly to make mulled wine.
Bad wine
The general view is that bad wine will not get better in the form of mulled wine, so do not hope that the spices will suppress the unpleasant taste and make the finished warm drink delicious. However, there are exceptions to this rule, as it is still possible for a wine to improve. If you have a large amount of wine that you don't like, feel free to make mulled wine using a smaller amount to figure out what the spiced mulled wine will be like. Whoever dares can win!