Pot marigold, chamomile, mint, rosemary, thyme, marjoram, lavender: these flowering herbs that can be grown even in pots are excellent for making fragrant bath water. What's more, their healing effect will also prevail in the water!
Each plant can be kept in a pot, or grown in a flower or vegetable garden, or in its own herb garden.
Without exception, all of them have multiple uses, since in addition to being added to bath water, they are known for many culinary and medicinal uses.
Pot Marigold
Pot marigold, also known as Calendula, is a popular plant in hobby gardens, its height can reach 50 cm. The plant with yellow and orange flowers is also attractive as a cut flower.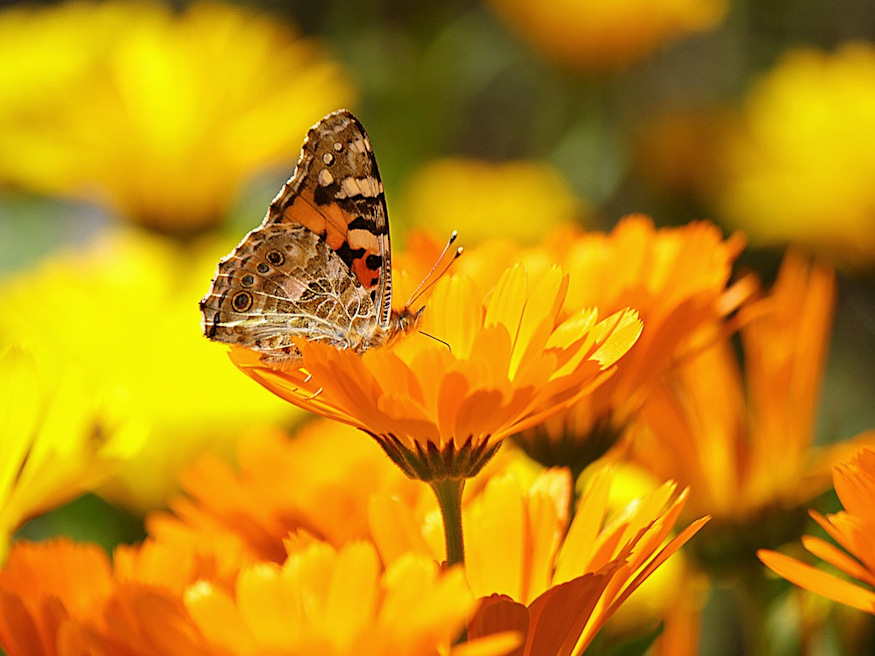 Calendula Cleanser
4 tablespoons of olive or almond oil
2 tablespoons of dried pot marigold
a few drops of violet, orange flower or rose extract
Heat the oil in a bowl placed over a pot filled with hot water. Add the dried flowers, stir, then cook on moderate heat for another 30 minutes. Remove from the heat, let cool, then mix with the flower extract.
Lavender
Another popular plant in flower gardens, lavender is a well-known ingredient in potpourri. It can grow up to 1 meter tall, but the dwarf versions planted as border plants are only 40-50 cm tall.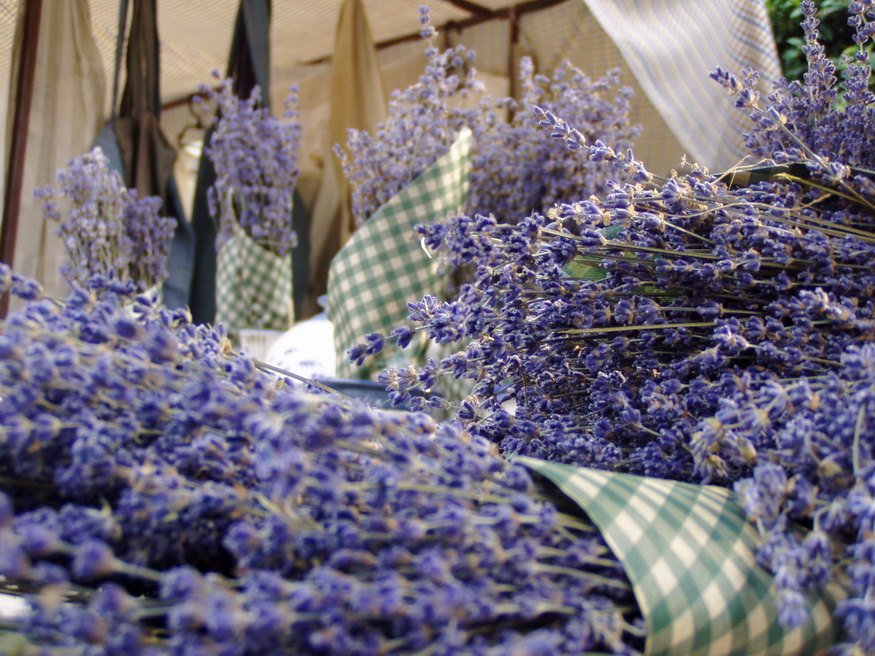 Lavender Vinegar Hair Rinse
Half fill a 1 liter mason jar with lavender leaves and flowers. Pour white vinegar over it, then close the jar carefully with a plastic lid. Put it in a dark place – pantry or kitchen cupboard – for 3-4 weeks. After this, mix one part lavender vinegar with one part distilled water and use it as a rinse after shampooing.
Chamomile
Thanks to the popularity of chamomile tea, many of us immediately associate the plant with relaxation. This perennial grows to a height of 10-30 cm and delights the eye with small, daisy-like flowers.
Plant it in the garden as a ground cover or between paving slabs and as a border, mostly in places where you walk less often.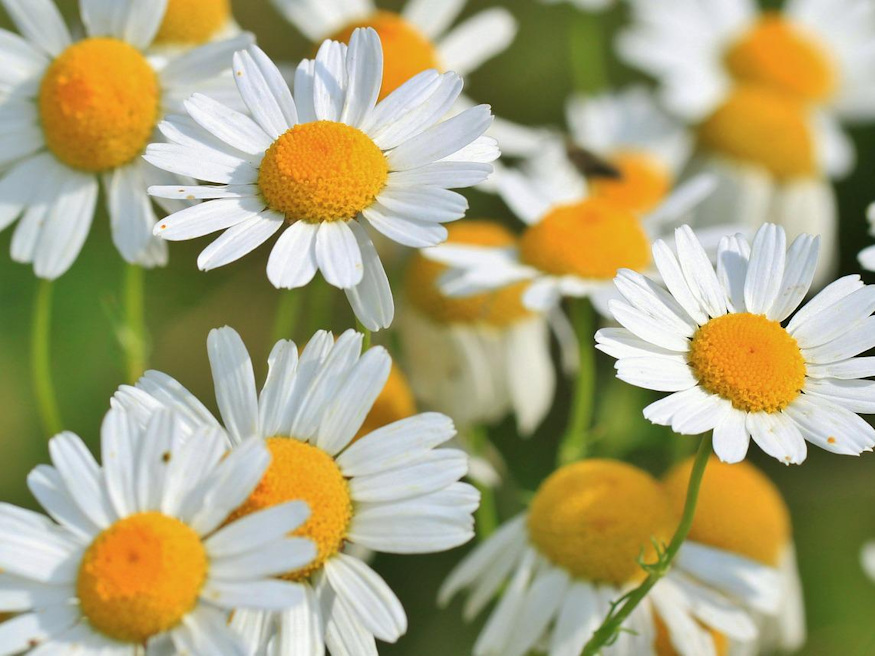 Chamomile Cleansing Milk
(Keep in the fridge, can be used for 2-4 days!)
Pour a cup of warm milk into a bowl. Keep the milk warm throughout, but do not boil it and do not let it curdle. The easiest way to do this is to place the bowl on a pot full of hot water. Add 3 tablespoons of freshly picked chamomile flowers to the milk. Stir occasionally, but be careful not to crush the flowers. Cook until the milk begins to smell strongly of chamomile. Strain and pour into small bottles. Excellent for oily skin.
Marjoram
Although most people associate marjoram with cooking, the plant is a great ingredient in herbal baths.
It can also be used in various teas, and it can also be used in herbal aroma pillows to help you fall asleep. Marjoram is a plant with an extremely intense scent, which shines in flower gardens with its small, white flowers. Its height can reach 50-60 cm.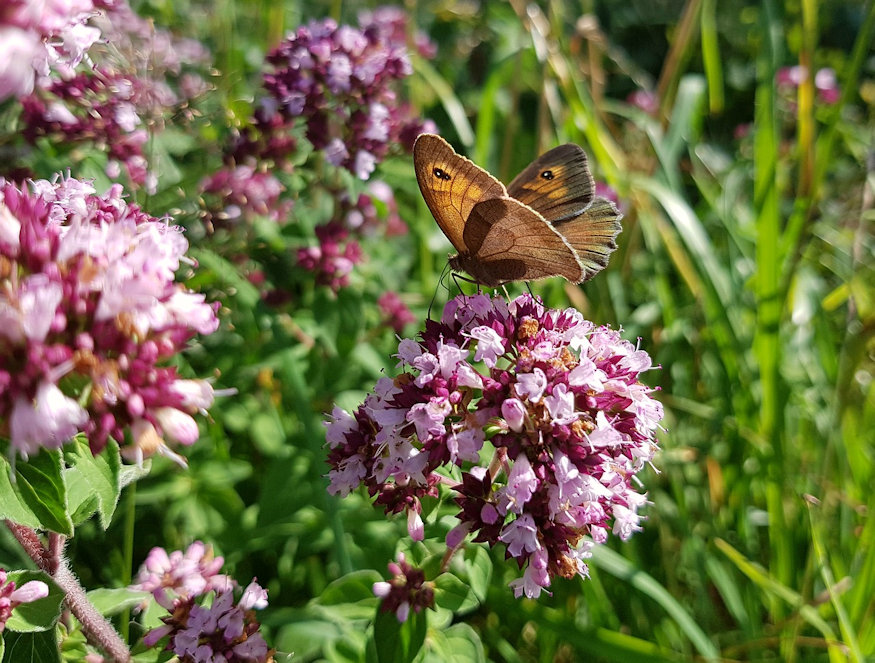 Scented Bath Bag
Make a fragrant bath bag from your favorite herbs! Mix 1/4 cup marjoram with 2 tablespoons each of mint and lavender. In the case of dried plants, use half of this quantity.
Pour the mixture into a bag made of muslin and tie the mouth with a drawstring. As a simpler solution, the plants can be wrapped in muslin material the size of a handkerchief. Place the bag in 1 liter of boiling water for 15-20 minutes, then let it cool. Pour the water into the bath water and place the bag in it.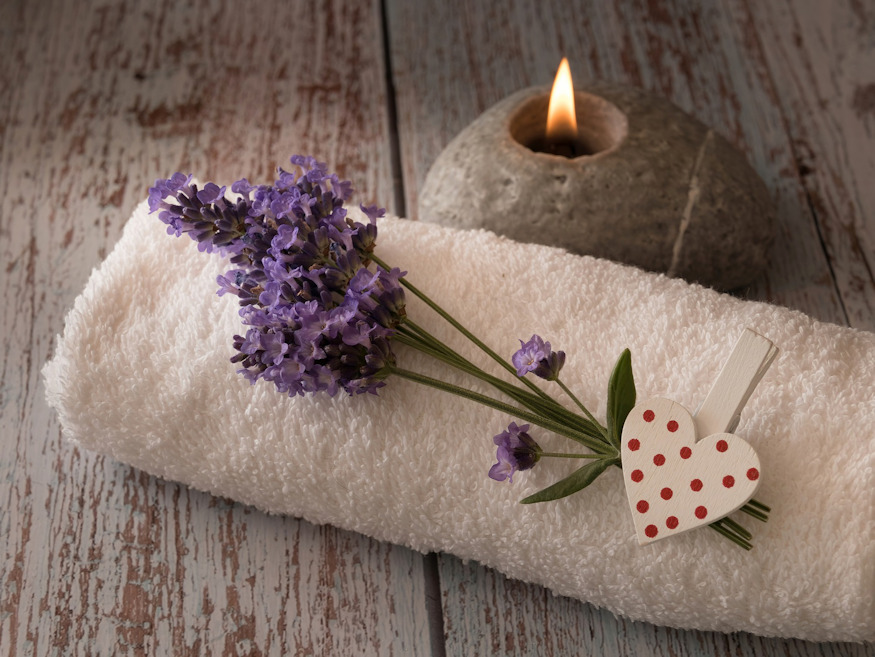 Mint
Can you imagine a more refreshing plant than mint when it comes to herbal baths?
Peppermint Toner
1/2 l vinegar
1/2 l distilled water
1 cup mint leaves
Put the ingredients in a glass or enamel pot and bring to a boil. Remove from heat. Pour into a mason jar and let the leaves soak for four days. Filter, pour into small bottles, then close with corks.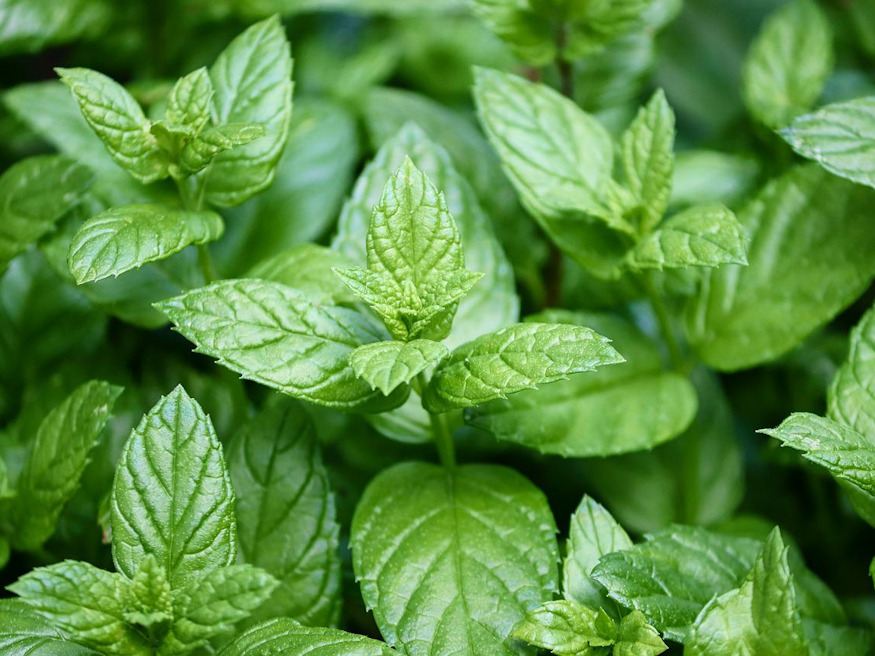 Rosemary
Rosemary is an all-time favorite among aromatic herbs. One of the reasons for this may be that the branches of the decorative evergreen shrub are reminiscent of a Christmas tree, and its scent is perhaps even more delicious than that of pine.
It can grow to a height of one and a half meters, and although it can be kept as a container plant, it is usually difficult to overwinter it indoors.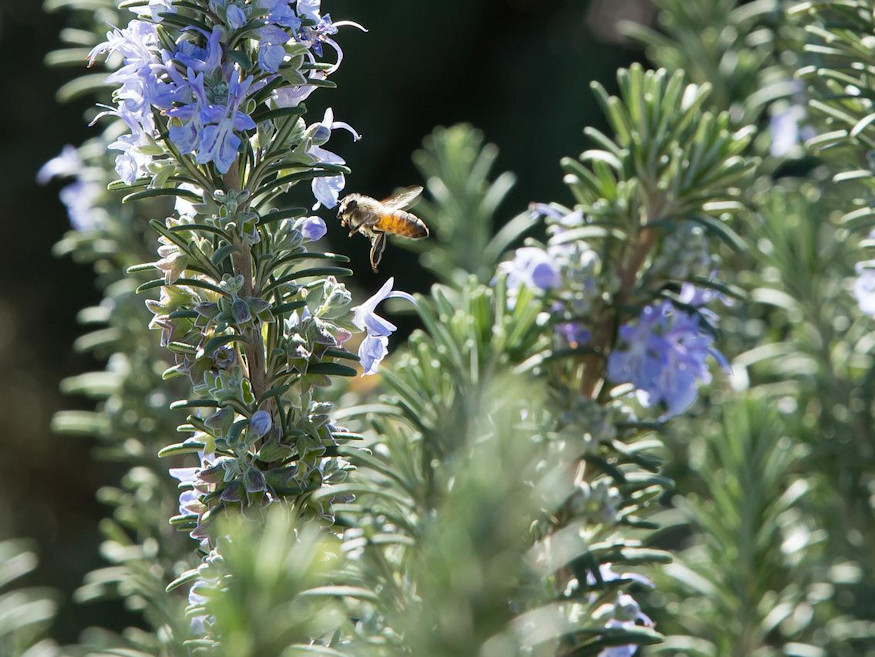 Rosemary Hair Care
You can use it to darken your hair, as well as as a hair conditioner and hair strengthener.
Preparation by cooking: Fill a mason jar with freshly picked rosemary, then pour enough sunflower or almond oil to cover. Place the glass up to the neck in a pot filled with water and heat it to a medium temperature. Cook on moderate heat for up to three hours. Filter through filter paper or cloth and pour into a brown bottle.
Without cooking: Follow the instructions above, but in this case, instead of cooking, place the oil on a sunny windowsill for no more than three weeks. The process can be repeated by adding fresh plant to the filtered oil, so that a stronger oil is obtained.
Use: Spread the oil evenly over your hair, then put on a plastic cap and wrap your head with a warm towel. For the next 30 minutes, relax in a pleasant corner of your home with a good book, and then you can wash your hair with shampoo.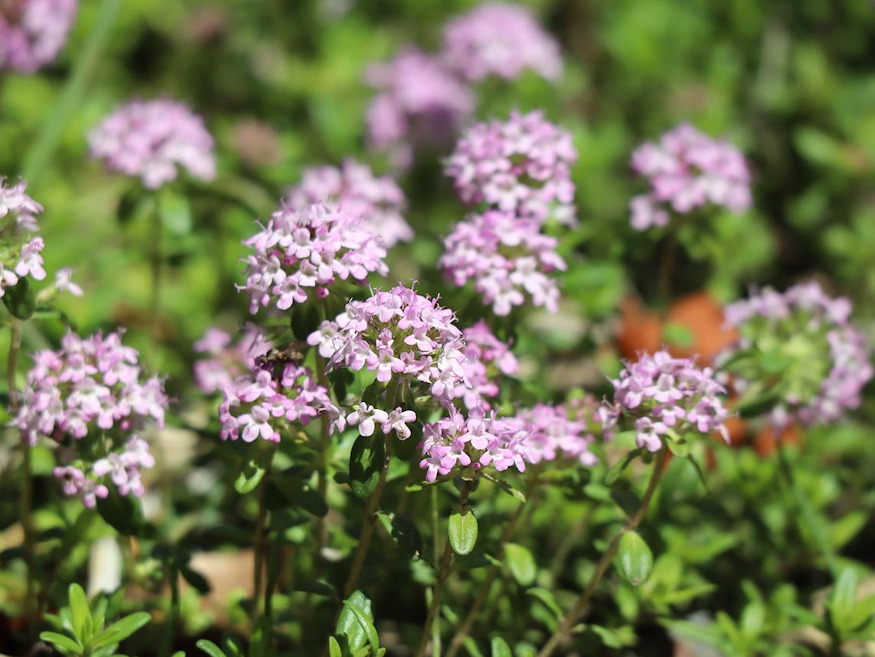 Thyme
Depending on the climate, thyme can be kept indoors or grown as a garden plant. This attractive plant is quite short, usually no higher than 30 cm.
It is best to plant it as a border plant around perennials. In summer, it charms with its small, pale pink flowers.
This herb can be most useful at the end of long, hot days, as it can be used as an excellent deodorizer. Added to foot soak water, it soothes and deodorizes your tired limbs. To use, add a handful of thyme and rosemary mixture to 1 liter of boiling water, boil for 15 minutes, let cool, then pour into the bath or foot soak water.