With the treasures of the garden.
Chinese lantern (Alkekengi officinarum), also known as bladder cherry, Japanese lantern, strawberry groundcherry or winter cherry, is a perennial herbaceous plant growing to 40–60 cm tall. It appears in autumn as a patch of bright orange color in gardens and forest edges. Its fruit is a round berry the size of a cherry, which is hidden by the papery orange covering resembling a paper lantern. Florists love to use these 'lanterns' for flower arrangements. They are very spectacular in a vase, but can also be used to make door wreaths.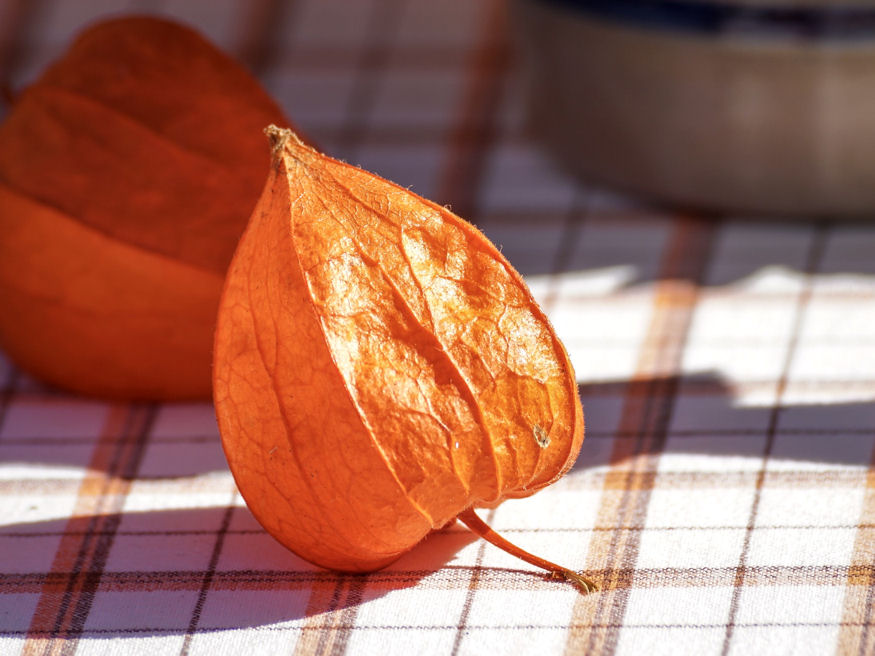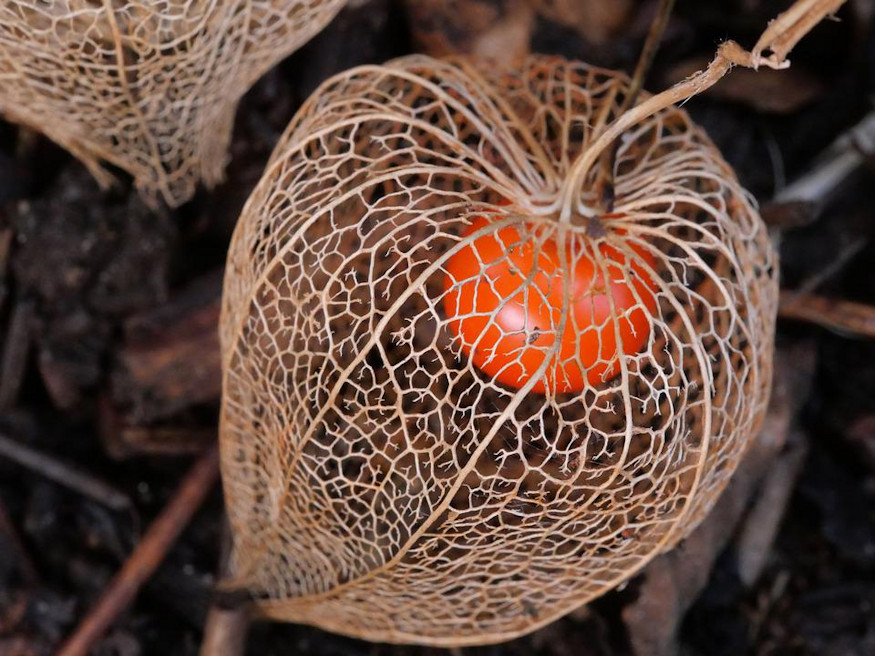 For the latter, you can use practically anything you find in the autumn garden. Chestnuts, walnuts, pine cones, colorful tree leaves, berries, seed pods and autumn flowers – especially aster and chrysanthemum – are all excellent complementary ingredients.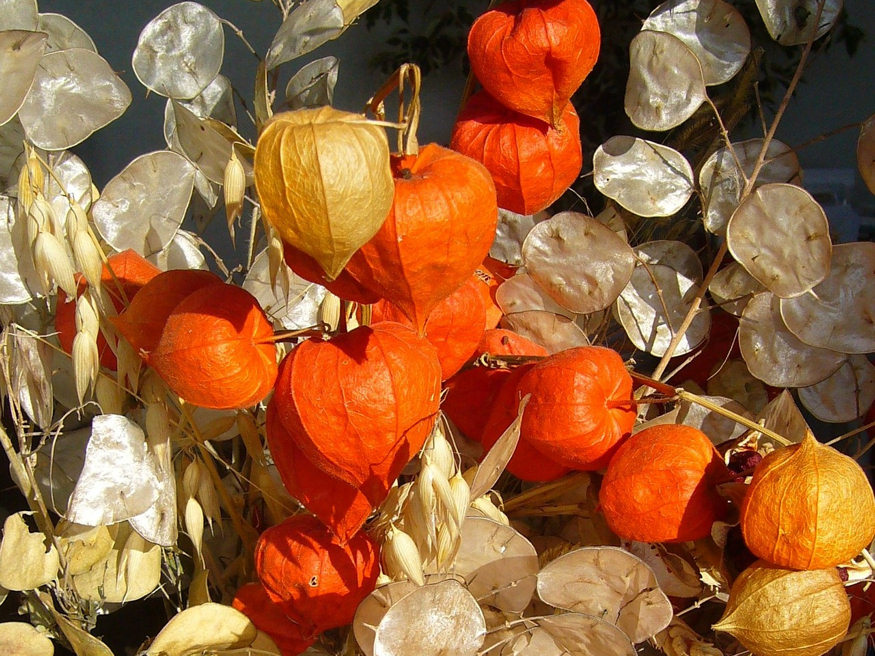 Use flexible canes such as birch or willow as the base of the wreath. You can attach the individual flowers and fruits to the base with floral wire, but you can also use a glue gun.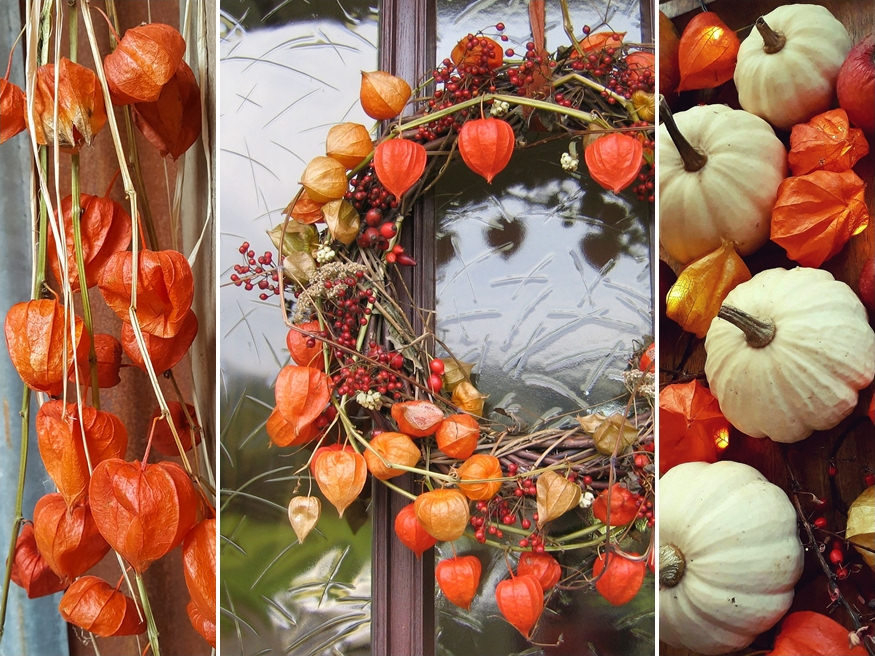 Softer fruits, such as crabapples or ornamental pumpkins, can even be poked onto the base with a toothpick. The arrangement can be symmetrical or irregular, all versions have their own beauty. The end result is a gorgeous autumn wreath with warm colors.