Breaking news: a flower stem full of buds sprouted from the base of my never-blooming mother-in-law's tongue. I haven't seen anything like this before, so I'll share my experience with you.
A real "bachelor" plant, it needs minimal attention: a place near a window, occasional watering, and some nutrient solution from time to time. Since there have already been so many articles on the care of mother-in-law's tongue that we can't even count them, let's focus now on the flowering of the plant.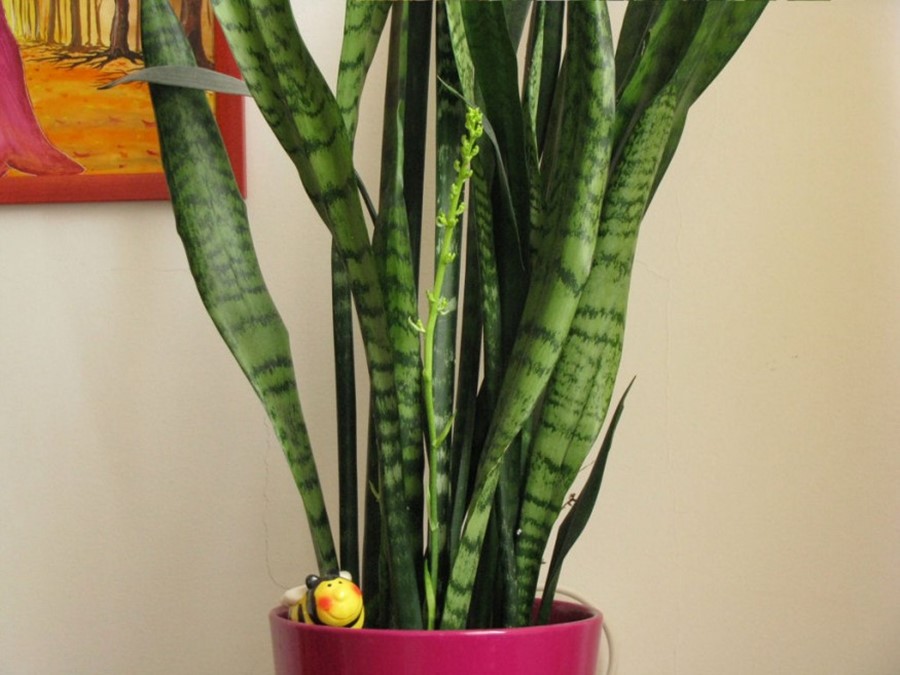 Older specimens kept indoors usually bloom in the spring, we managed to produce this on a five-year-old survivor! Light is important, because although the plant grows smoothly even in semi-darkness, it will only bloom if there is enough light: it produces its small, greenish flowers that develop in clusters on long stems. The smell of the flowers is supposed to be strong, but I did not experience this. I like it even without the scent.
Do you also have a mother-in-law's tongue that has ever produced flowers?