Tomato seeds can be sown from the end of February. However, for this to be successful, it is important to ensure the right temperature.
For tomato seeds to germinate, the temperature must be permanently above 18 °C. They need a minimum of 16 °C to grow. The temperature must not drop below this, even at night. In temperate climates, for example, seeds can only be sown indoors or in a heated greenhouse.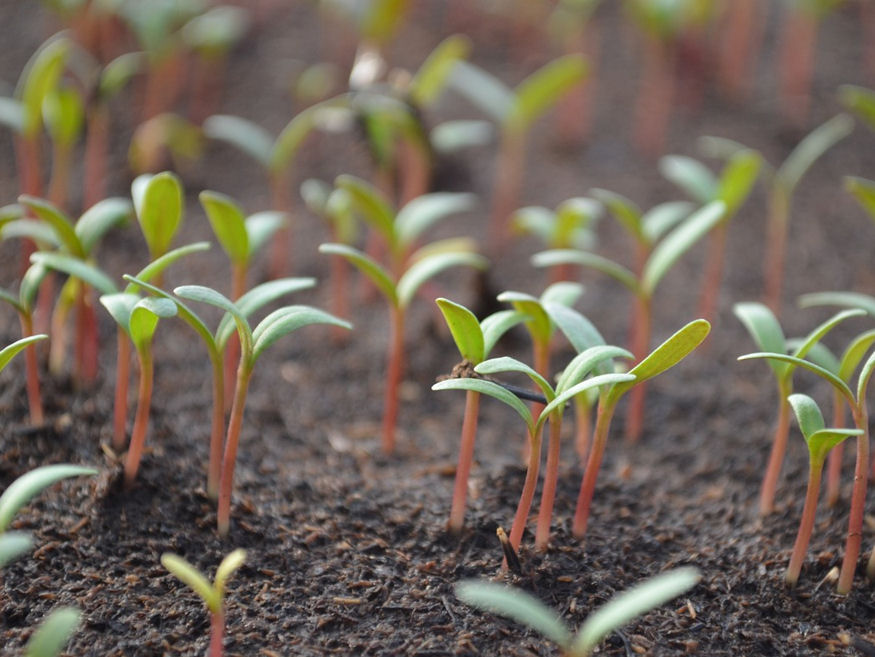 To give the seeds a good start, sow them in seed starting mix. This special medium contains little salt and is free of fungal spores and other pathogens. Do not plant the seeds in compost soil under any circumstances.
The seeds need light to germinate, so it is not worth starting the sowing too early. In the absence of light, the plants that emerge will become leggy, pale and weak.
You can start growing tomatoes in a bright, warm place, for example on a windowsill, at the end of February at the earliest. In case of less favorable light conditions or unheated surroundings, wait until mid-March.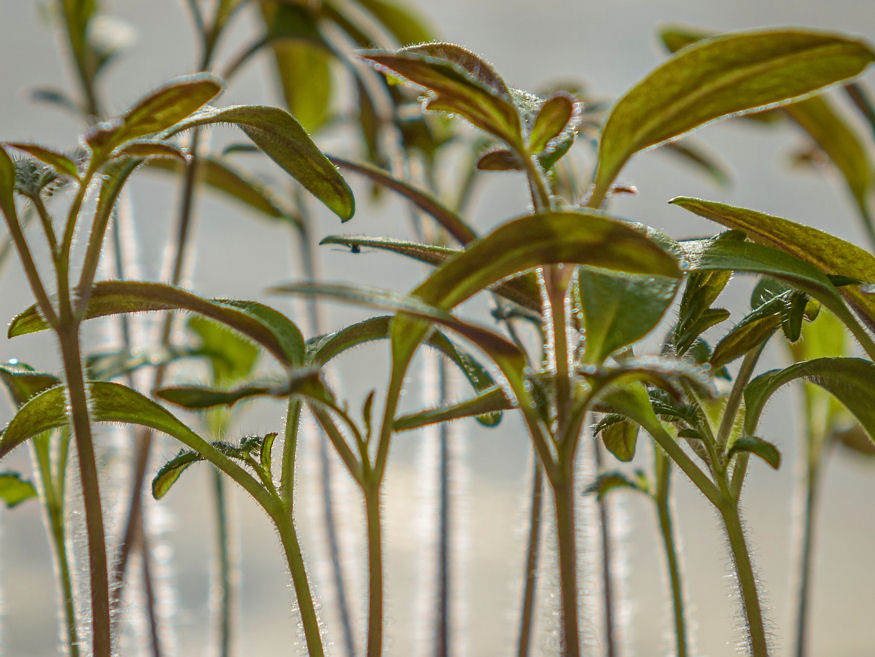 Cover the seeds sown in small pots or seed starter trays filled with seed starting mix only loosely with soil, about 5 mm thick. Press the seeds gently into the soil and water them well. Protect the sown seeds from drying out, so cover the pot or tray with a sheet of glass or transparent film. An indoor greenhouse can also be a good solution. The seeds germinate best at a temperature between 22 and 25 °C. If the temperature drops at night, germination will start later.
Window sills made of stone cool down a lot at night when it's still cold outside. Therefore, if you grow the plants there, put a polystyrene tray under the pots. When the little plants have sprouted, you can remove the tray. It is important to water the seedlings regularly.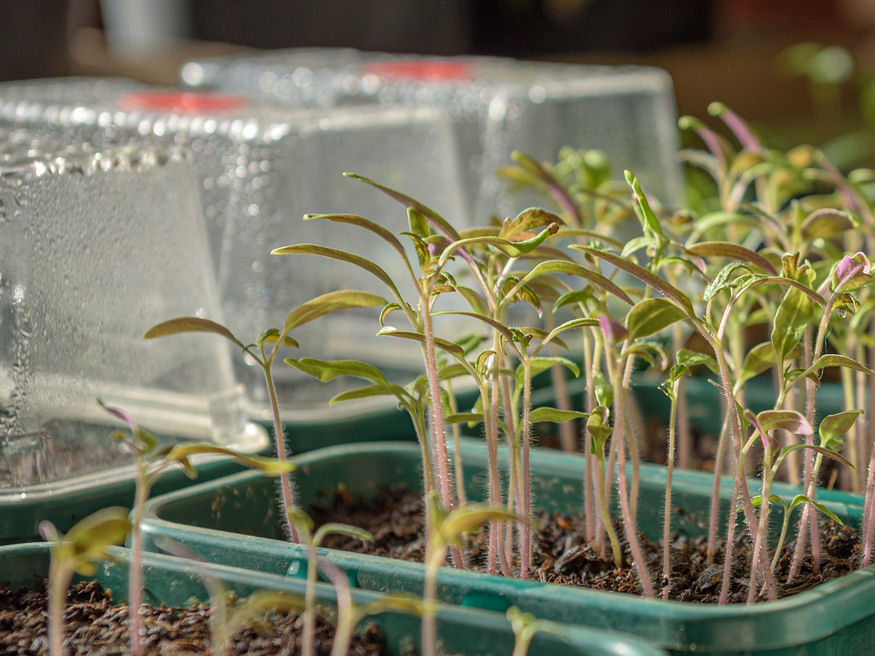 As soon as the second pair of leaves appears on the seedlings, the plants can be transplanted into soil slightly enriched with artificial fertilizer. Plant the tomato seedlings outdoors from the middle of May at the earliest, after the last frosts have passed.