Watermelon, a beloved summer fruit, brings delight with its juicy sweetness. However, the majority of people discard the rind without realizing its versatility and numerous practical uses.
Watermelon as a Popular Summer Fruit
During scorching summer months, watermelon takes the spotlight as one of the most cherished fruits. Its refreshing taste and high water content make it a perfect choice for beating the heat and enjoying picnics, barbecues and poolside gatherings.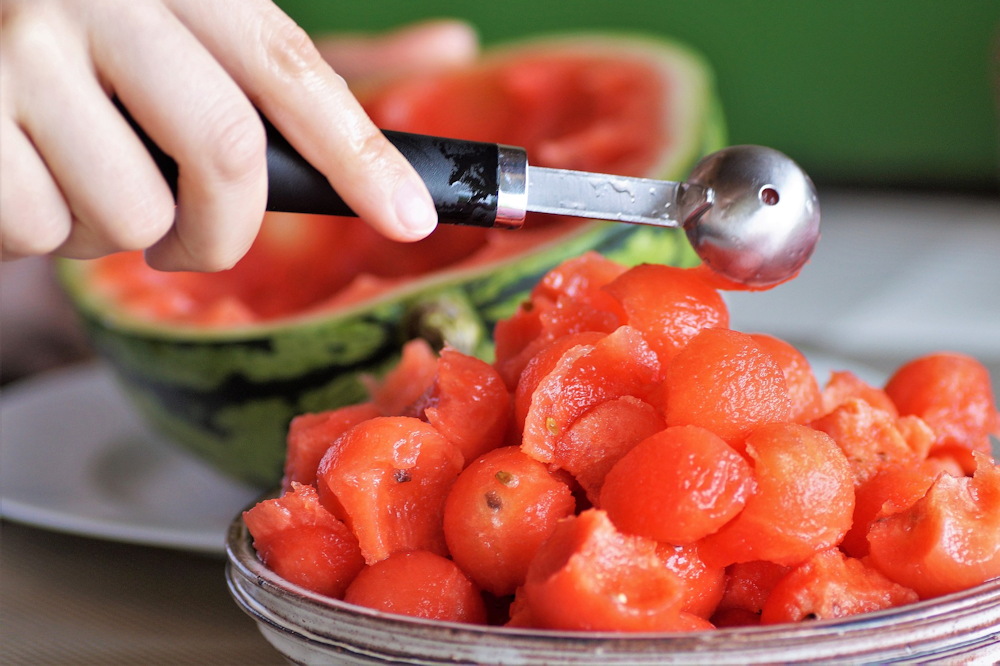 The Overlooked Treasure: Watermelon Rind
Surprisingly, many people remain unaware of the potential locked within watermelon rind. Instead of discarding it as waste, there are several creative and sustainable ways to make the most of this often-underappreciated part of the fruit.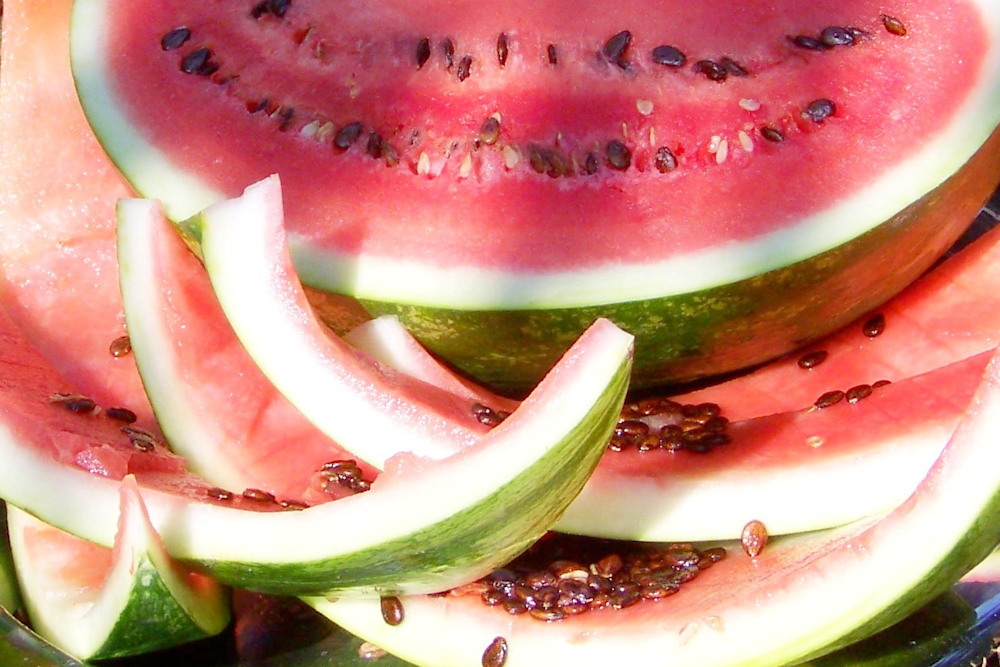 Ways to Use Watermelon Rind
Pickled Delight: Transforming watermelon rind into sweet and tangy pickles is a popular tradition in many cultures. The pickling process preserves the rind while infusing it with delightful flavors, turning it into a unique condiment that pairs perfectly with sandwiches and grilled dishes.
Chutneys and Relishes: Watermelon rind can be used to prepare flavorful chutneys and relishes, adding a twist to your regular condiment selection. These accompaniments enhance the taste of various dishes, from grilled meats to vegetarian options.
Refreshing Beverages: Blending watermelon rind with other fruits and herbs creates refreshing and nutritious smoothies or agua frescas. These cooling beverages provide a great way to stay hydrated and make the most of the entire fruit.
Compost and Fertilizer: If you have a garden, don't let the rind go to waste! Compost the watermelon rind along with other kitchen scraps to create nutrient-rich compost for your plants. Watermelon rind can also be used directly as a natural fertilizer in your garden due to its high water content, which helps retain moisture in the soil. As the rind decomposes, it releases essential nutrients like potassium and nitrogen, enriching the soil and promoting healthy plant growth.
Candied Watermelon Rind: Satisfy your sweet tooth with candied watermelon rind. By simmering the rind in a sugar syrup and allowing it to dry, you can create a delicious treat that can be enjoyed on its own or used as an eye-catching garnish for desserts.
Facial and Skin Care: Watermelon rind contains vitamins and antioxidants beneficial for the skin. You can use the rind as a refreshing face mask or rub it gently on your skin to help soothe and hydrate, leaving your skin feeling rejuvenated.
Agua frescas are refreshing beverages popular in Latin American countries, made by blending fruits, water and sugar to create a thirst-quenching and flavorful drink. These non-alcoholic beverages are commonly served chilled and are a delightful way to stay hydrated during hot weather.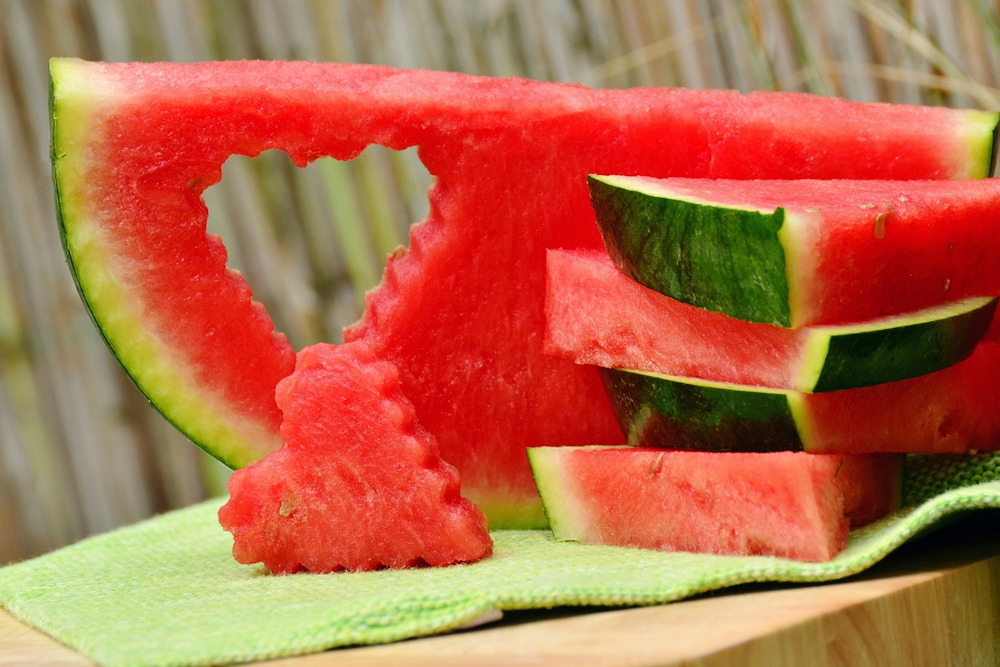 Pickled Watermelon Rind Recipe
One of the tastiest ways to utilize watermelon rind is through pickling. Here's a simple and delicious recipe to try:
Ingredients
3 cups watermelon rind, peeled and cut into bite-sized pieces
1 cup water
1 cup white vinegar
1 cup sugar
1 cinnamon stick
5-6 whole cloves
1 tsp salt
Instructions
In a saucepan, combine water, vinegar, sugar, cinnamon stick, cloves and salt. Bring the mixture to a boil, stirring until the sugar dissolves.
Add the watermelon rind pieces to the boiling mixture and simmer for about 10-15 minutes or until the rind becomes tender yet slightly crunchy.
Remove the saucepan from heat and let it cool to room temperature.
Transfer the pickled watermelon rind along with the liquid into a clean jar or container.
Refrigerate the jar for a day or two to allow the flavors to meld and intensify.
Your delicious pickled watermelon rind is ready to be enjoyed as a delightful accompaniment to your meals!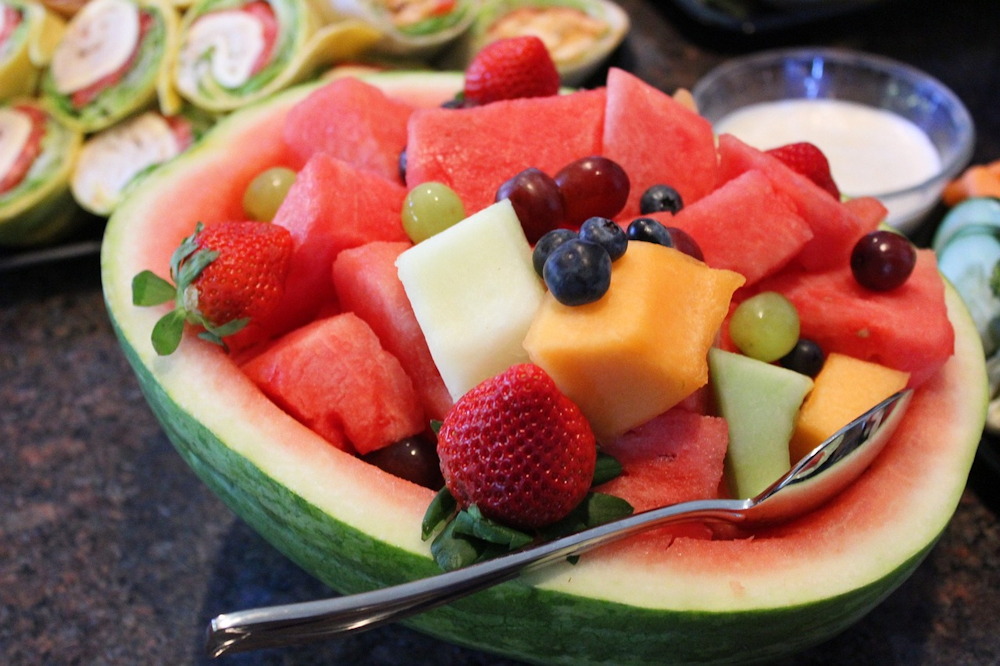 Next time you indulge in a juicy watermelon, don't forget the potential of its rind. From pickles to skincare, the watermelon rind offers a plethora of uses that are both delicious and environmentally friendly. Embrace these creative ideas to reduce waste and make the most of this versatile summer fruit.