Gingerbread cookies, roasted chestnuts and walnuts: as the holidays approach, the air of homes becomes filled with these characteristic scents. You can make these delicious Christmas treats yourself at home. Below you can learn how to make roasted almonds quickly and easily.
Ingredients
200 g of almonds (without the hard shell, but with the brown skin)
80 ml of water
200 g of refined white sugar
10 g of vanilla sugar
1 teaspoon of cinnamon
1 pinch of salt
Preparation
1. Pour the water with the sugar, vanilla sugar, cinnamon and salt into a pan with a high rim (and non-stick coating) and bring to a boil. Add the almonds and simmer for a few minutes over medium heat. Stir constantly, because the syrup and almonds can easily burn!
2. As the water evaporates, the sugar crystallizes and surrounds the almonds. Continue heating until the caramel layer becomes runny again and forms a nice glaze.
3. Allow the finished almonds to cool and dry on a baking sheet lined with baking paper, spread out so that they do not stick together.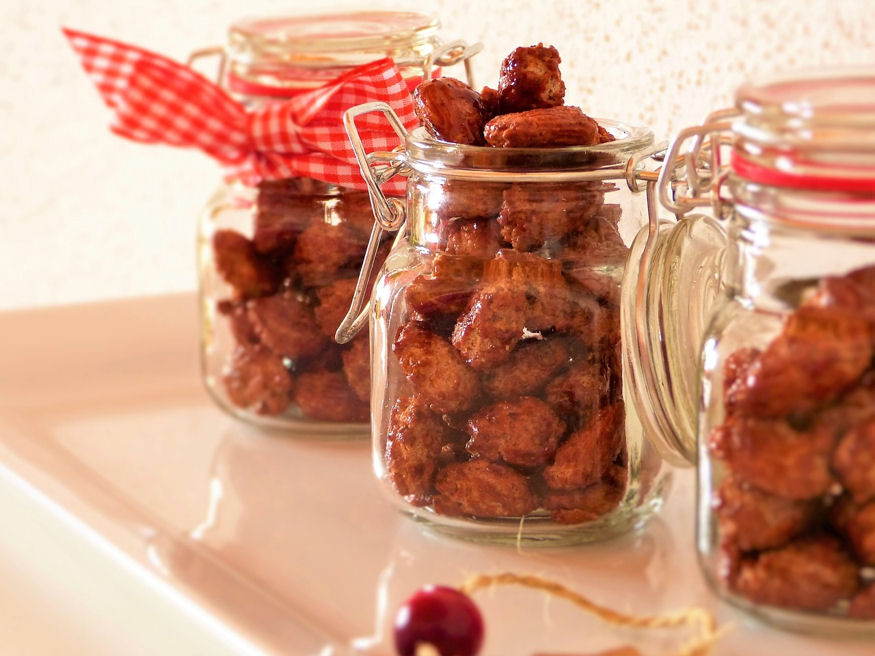 Useful tips
Leave the almonds in their membrane-like skin, allowing the sugar to stick to it and forming a crunchy layer.
For caramelization, it is best to use refined white sugar.
Make sure the sugar is not too hot. If the mass starts to smoke, it has already started to burn and it is too late to save the situation.
In addition to cinnamon and vanilla sugar, you can add cardamom, star anise, grated orange and lemon peel, coconut flakes and gingerbread spices as flavoring.
A pinch of salt will bring out the caramel flavor and the roasted aroma.
If you like hot flavors, you can make the almonds even more special with chili or cayenne pepper.
If necessary, you can lightly coat the baking paper with oil so that the almonds do not stick to it.